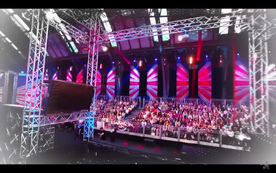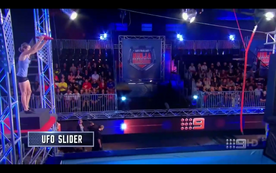 The UFO is an obstacle, firstly introduced on Ninja Warrior UK 2, as the second obstacle in Heat 3, and has been used on several Ninja Warrior's international format (including Ninja Warrior Sweden and Australian Ninja Warrior), but hasn't been used on American Ninja Warrior.
Competitors must slide down a flying saucer-shaped disk (the disk is the same as the one used in the Area 51, which was used as the seventh obstacle in Stage Three on American Ninja Warrior 7), then timed their release to grab a rope, and reached the landing platform to advance.
On Ninja Warrior UK 3, the rope was removed.
Ad blocker interference detected!
Wikia is a free-to-use site that makes money from advertising. We have a modified experience for viewers using ad blockers

Wikia is not accessible if you've made further modifications. Remove the custom ad blocker rule(s) and the page will load as expected.