Intro
SASUKE Senior (サスケ シニア) was an event that aired on the Kinniku Banzuke successor Taiiku Ookoku in four separate episodes from June 14, 2003 to September 6, 2003. All competitors in this event were male and over the age of fifty. The course consisted of one nine obstacle stage, and if competitors could complete it they would win ¥200,000 ($2,344.12). There was only one competition in the history of the event and no one was able to complete the course. The course is exactly the same as SASUKE Junior with the exception of the normal Spider Walk and the decreased time limit.
Obstacles
① Suimen Dash 水面ダッシュ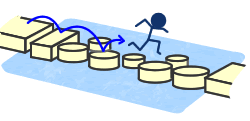 ② Sandantobi 三段跳び
③ Sponge Bridge スポンジブリッジ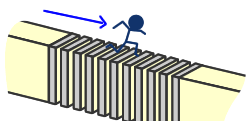 ④ Keisan Area 計算エリア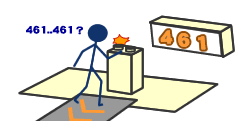 ⑤ Pole Vault ポールジャンプ
⑥ Pipe Slider パイプスライダー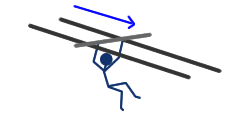 ⑦ Untei うんてい
⑧ Spider Walk スパイダーウォーク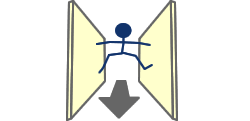 ⑨ Pipe Nobori パイプ登り
Time Limit: 100 seconds
Results
Ad blocker interference detected!
Wikia is a free-to-use site that makes money from advertising. We have a modified experience for viewers using ad blockers

Wikia is not accessible if you've made further modifications. Remove the custom ad blocker rule(s) and the page will load as expected.