Oskar Örn is a parkour instructor whom competed on Ninja Warrior Sweden. He made it to the finals as a wildcard in the first season, however he went out on the Unstable Bridge.
He returned to the second Swedish season, making his way to the finals once more but went out again on the Unstable Bridge.
Photos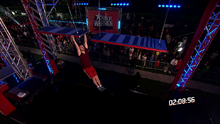 Örn attempting the Unstable Bridge during the first Swedish finals.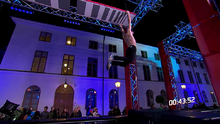 Örn at the Unstable Bridge again during the second Swedish finals.
Results
Ad blocker interference detected!
Wikia is a free-to-use site that makes money from advertising. We have a modified experience for viewers using ad blockers

Wikia is not accessible if you've made further modifications. Remove the custom ad blocker rule(s) and the page will load as expected.