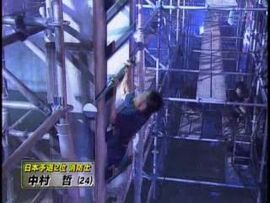 Nakamura Satoshi's Disqualification is a controversial ruling that occured during SASUKE 23's Second Stage where Nakamura Satoshi was disqualified for using his feet to touch the side of the Salmon Ladder.
Disqualification
Nakamura showed great speed on the obstacle, but when transitioning from the sixth to seventh level, the bar went lopsided and he used his feet to hold himself on the obstacle, thus getting disqualified.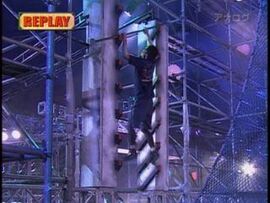 Disclaimer
It's rumored that he admitted he made a mistake and wasn't given a second run. Most people have seen this as proof that competitors not allowed to use their feet to touch the side of the Salmon Ladder.
Ad blocker interference detected!
Wikia is a free-to-use site that makes money from advertising. We have a modified experience for viewers using ad blockers

Wikia is not accessible if you've made further modifications. Remove the custom ad blocker rule(s) and the page will load as expected.