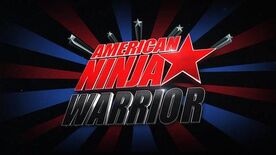 The popularity of the American Ninja Challenge has led G4 to create an licenced version of SASUKE, from series distributor Tokyo Broadcasting System, titled American Ninja Warrior. American Ninja Warrior is a staged turn of events, with all competitors from the United States and all play-by-play commentary in English. As of early August, 2009, the competition has been decided. The competition was filmed from August 29th, 2009 to September 1st, 2009.
Format
The filming took place at 2861 Los Feliz Blvd., Los Angeles, CA 90039, with G4 working in conjunction with Pilgrim Films & Television. Open try-outs were scheduled on both Saturday, August 29th and Sunday, August 30th, from 7 AM to 6 PM. Although the days are being used as open try-outs, participants have submitted entry videos through G4 to Pilgrim Films, and certain entrants have been called to schedule a specific try-outs for one of the two days.
Out of all the competitors that competed on the first two days on the first six obstacles, only those with the top 30 times would move onto the semi-finals. From there, the top 30 would run the semifinal course, with the top 15 moving onto the finals. The finals consisted of two training challenges. For the first, known as the Bungee Cinderstack, competitors had to haul ten cinder blocks across a 50 feet gap while being strapped to a bungee cord. For the second, competitors had to run an obstacle course consisting of an army crawl (Cargo Crawl), a balance beam while carrying a heavy barrel (Double Gallon Log), and running through tires (Twelve Tires). The top ten combined times were flown to SASUKE 23.
Obstacles
Semifinal Obstacles (extended course)
Results
Qualifying
Semifinal
Finals
Competition (SASUKE 23)
External Links
Ad blocker interference detected!
Wikia is a free-to-use site that makes money from advertising. We have a modified experience for viewers using ad blockers

Wikia is not accessible if you've made further modifications. Remove the custom ad blocker rule(s) and the page will load as expected.