Allyssa Beird is an elementary school teacher from Marlborough, MA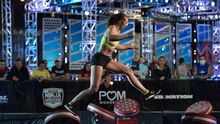 She first competed in Philadelphia in
American Ninja Warrior 8
and even though she failed Rolling Thunder, she did manage to grab the final spot in the top 30 and help make history as one of four women that advanced to the city finals.
In the city finals, she failed the Rolling Thunder again but was selected to compete in the national finals as a wildcard. Her run on stage one was digested but it was shown that she failed the Propeller Bar.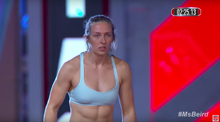 Allyssa returned to compete in Cleveland in American Ninja Warrior 9.
In Qualifying she had a close call on the I-Beam Gap but she became the first competitor that night that cleared it. and she became just the sixth woman ever to scale the Warped Wall and the fifth woman ever to complete a qualifying course, (Akbar even tossed her an apple from where he was in the host stand). Allyssa placed 14th and moved on to the city finals. In the city Finals Allyssa made it all the way to the Nail Clipper before falling, but made it into the women's top 2 and advanced to Vegas.
In the National Finals, she became the second woman to complete Stage One in ANW history and just the third woman to do so in any SASUKE/Ninja Warrior competition, the others being Jessie Graff last season and Tanabe Chie on SASUKE 2. Allyssa finished with 8.48 seconds left on the clock and advanced to Stage Two where she failed on the Criss-Cross Salmon Ladder's second transition across.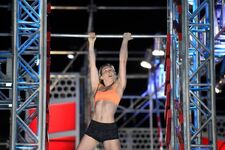 | ANW | # | Result | Notes |
| --- | --- | --- | --- |
| ANW 8 | | Failed Propeller Bar (First Stage) | |
| ANW 9 | | Failed Criss-Cross Salmon Ladder (Second Stage) | Tried to skip a rung on the final transition across |
Ad blocker interference detected!
Wikia is a free-to-use site that makes money from advertising. We have a modified experience for viewers using ad blockers

Wikia is not accessible if you've made further modifications. Remove the custom ad blocker rule(s) and the page will load as expected.